Changing the literary world one author at a time.
Time was not something Elise had. She had cut her bucket list down, and found herself at the end of it. She sighed, long and powerful, before leaping from the bridge. For that one moment between time and space, she hoped that the bungee cord would break, ending her life on her terms, not cancer's. It held firm bringing her a last delight in the twilight of her life.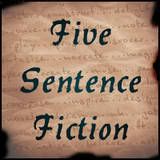 This week's offering was: Time.
I welcome honest feedback on everything I write. Won't you please share your thoughts in a comment?
Thanks for stopping in!
Stephanie Ayers
A published author with a knack for twisted tales, Stephanie Ayers is the Executive Creative Director of OWS Ink, LLC, a community for writers and readers alike. She loves a good thriller, fairies, things that go bump in the night, and sappy stories. When she is not writing, she can be found in Creative Cloud designing book covers and promotional graphics for authors.