Changing the literary world one author at a time.
The Sharp Dressed Man
Home

The Sharp Dressed Man
He's on the front page of your local newspaper, dressed to the nines, with a wallet full of cash, and an eternal smirk plastered on his face. He visits only the very best clubs, dozens of ladies flock to his side, decorate his arm. With sinister eyes watching your every move, you'll meet him during cocktail hour and he'll sweep you off your feet, but don't you dare accept his invitation for an after-hours drink. It's more than just a drink he wants, and he'll take it if he can. Everybody best beware the handsome, woman-killing, sharp dressed man.
~~~~~~~~~~~~~~~~~~~~~~~~~~~~~~
 This week's #100WordSong choice was Sharp Dressed Man by ZZ Top, another of my favorite bands. This one was easily enough to put together, along with a little help from the Trifecta word of the week: Sinister, in it's 3rd definition: singularly evil or productive of evil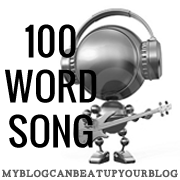 .
This was fun, and flowed with a bit more rhyme than I intended, but I hope you enjoyed anyway. Please share your thoughts on this piece in a comment.
It's Round 3 over at America's Next Author, and I'm in the running. I need you to vote every week (just click it!) then use the social media icons underneath it to spread the word. Every click counts!! I also need MORE REVIEWS and ratings, too. While you are there, stop by my friends Cameron, Lance, and Jester Queen and give them a vote too!
Thanks for stopping in!
Stephanie Ayers
A published author with a knack for twisted tales, Stephanie Ayers is the Executive Creative Director of OWS Ink, LLC, a community for writers and readers alike. She loves a good thriller, fairies, things that go bump in the night, and sappy stories. When she is not writing, she can be found in Creative Cloud designing book covers and promotional graphics for authors.