Changing the literary world one author at a time.
In Time: Swing Life Away
Home

In Time: Swing Life Away
This follows immediately after this: A Moment in Time
*  *  *  *  *  *
"You loved me once. You could let me go." Viola pleaded, her steel facade melting as she spoke.
"I no longer have a heart. I have the scars to prove it," the Time Keeper said, holding his pistol firm.
She hissed, "You think I don't?  I have to live forever remembering what I did to you."
"I would've moved the earth for you! Now I'm stuck here, less of a man, heartless, between worlds, forever."
Viola stepped closer and kissed his lips. A single shot was fired and she slumped to the ground.
"It doesn't have to be like this."
~~~~~~~~~~~~~~~~~~~~~~~~~~~~~~~~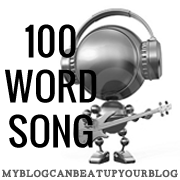 This week's 100 W0rd Song was Swing Life Away by Rise Against (my stepson's favorite band). This is my interpretation of it.
I welcome constructive criticism. Feel free to share your thoughts in a comment.
Thanks for stopping in!!
Stephanie Ayers
A published author with a knack for twisted tales, Stephanie Ayers is the Executive Creative Director of OWS Ink, LLC, a community for writers and readers alike. She loves a good thriller, fairies, things that go bump in the night, and sappy stories. When she is not writing, she can be found in Creative Cloud designing book covers and promotional graphics for authors.