Changing the literary world one author at a time.
This is another segment from my serial WIP In Time. I've been building up to Viola Grace's evil attack on Cage on the train and this piece fits in with those scenes. Enjoy:
The voice echoed in Viola's head. You're a vampire. He'll never love you now. Never. The only way to have him is to kill him and take the magnet that he protects.

"But I love him. I could never kill him," came her useless protest.
It has already been arranged. Resistance is futile.
~*~*~*~*~
He stood handsome and dashing as he waited impatiently on the train platform for her. She could feel her heart breaking into a thousand tiny piece as she approached. Her lips formed the words Runaway Cage! Runaway! before she let the evil within her take over.
~~~~~~~~~~~~~~~~~~~~~~~~~~~~~~~~~~~~~~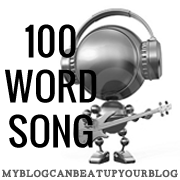 This week's 100 Word Song was brought to us by my very good friend, Kirsten of The Kir Corner. She chose Jefferson Starship's Runaway as our song for this week.
I can't help but think of  this song as a theme song for Viola Grace. It really seems to capture how she feels about Cage and the pain of being separated from him for the rest of her life. Thanks for the inspiration, Kir!!
I always welcome and appreciate your feedback. Please share your thoughts in a comment.
Thanks for stopping by and reading!
Stephanie Ayers
A published author with a knack for twisted tales, Stephanie Ayers is the Executive Creative Director of OWS Ink, LLC, a community for writers and readers alike. She loves a good thriller, fairies, things that go bump in the night, and sappy stories. When she is not writing, she can be found in Creative Cloud designing book covers and promotional graphics for authors.