Changing the literary world one author at a time.
The Leader of the Pack
Home

The Leader of the Pack
She's shiny and sleek, black leather and steel lace. She purrs ever so gently in her rider's embrace, his hands stroking her steel arms, his thighs resting against the leather of her back . She flirts with the sun as the flames tattooed on her breast stretch behind her and her rubber feet meet the open road. She flies with the grace of angels as if a thousand police cars were giving chase. She stretches, weaves, and smiles at last. She roars in unison with her sisters, all around her, behind her, beside her. She's the leader of the pack.
~~~~~~~~~~~~~~~~~~~~~~~~~~~~~~~~~~~~~~~~~~~~~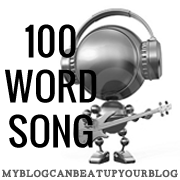 This week's 100 Word Song was chosen by Tasha from the Bleeding Pen. She chose Social Distortion's Sick Girl. This is the girl that came to mind. She sure is pretty isn't she?
I welcome and appreciate your feedback. Feel free to share your thoughts in a comment, especially descriptions you liked the best, or something that didn't work.
Thanks for stopping by!!
Stephanie Ayers
A published author with a knack for twisted tales, Stephanie Ayers is the Executive Creative Director of OWS Ink, LLC, a community for writers and readers alike. She loves a good thriller, fairies, things that go bump in the night, and sappy stories. When she is not writing, she can be found in Creative Cloud designing book covers and promotional graphics for authors.