Changing the literary world one author at a time.
In Time: Dreamcatcher
Home

In Time: Dreamcatcher
This picks up where A Moment in Time left off…
Viola disappeared in a poof as noise in the background interrupted his daydream. He  turned back to the four girls. His voice was steady as he responded to Tweak's question.
"I have seen her only once. The magnet gave her the ability to catch the train at will, so she did. Now I only see her in my dreams." He pulled a plate of berries from a small steam powered icebox. "I will have to destroy her should she cross my path again. I must get the magnet back. I will never be able to rest again until I do."
~~~~~~~~~~~~~~~~~~~~~~~~~~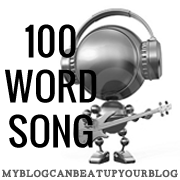 As always, the rules are simple. I give you a song. You give me 100 words inspired by it. This week's song was White Nights by Oh Land.
I am always looking for feedback. Feel free to share your thoughts in the comments.
Thanks for stopping by!!
Stephanie Ayers
A published author with a knack for twisted tales, Stephanie Ayers is the Executive Creative Director of OWS Ink, LLC, a community for writers and readers alike. She loves a good thriller, fairies, things that go bump in the night, and sappy stories. When she is not writing, she can be found in Creative Cloud designing book covers and promotional graphics for authors.