Changing the literary world one author at a time.
In Time: Transformation
Home

In Time: Transformation
Thursday you met Viola Grace. This continues the Time Keeper's Story.
"At first, I thought perhaps it was heaven, but I knew better. I knew my fate. There's no way I could have survived the fall from the train. I stood here, in this same spot, felt the pain, knew I was no longer whole. I'd been invaded with foreign parts and devices." The Time Keeper flexed his arm, began  rubbing his shoulder in memory. He sighed softly. A small drop of water formed in one eye. "They may have taken my heart, but they can't take my memories. Viola Grace, my greatest nemesis, will always be my one true love."
~~~~~~~~~~~~~~~~~~~~~~~~~~~~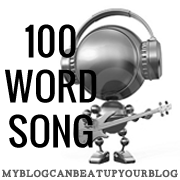 This week's song was Hotel Illness by The Black Crowes. This is my story in exactly 100 words (as it should be).
Feedback is always appreciated.
Thank you for stopping by!
Stephanie Ayers
A published author with a knack for twisted tales, Stephanie Ayers is the Executive Creative Director of OWS Ink, LLC, a community for writers and readers alike. She loves a good thriller, fairies, things that go bump in the night, and sappy stories. When she is not writing, she can be found in Creative Cloud designing book covers and promotional graphics for authors.